If your Primary school wishes to appoint a secretary, caretaker, maintenance person, or other ancillary staff, the first thing you need to know is that there is no prescribed procedure, unlike the appointment of a teacher or special needs assistant.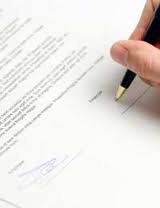 However, the procedure set out at Appendix E (the procedure for appointment of special needs assistants) of the Constitution of Boards and Rules of Procedure 2011can provide a good outline or road map of good practice.
Three areas need to be handled with care prior to a contact of employment being entered into:
1. Advertising the position
The wording of an advertisement can be held to form part of the job description so this needs to be considered carefully.
It is vital also not to word the ad in any way which could be construed discriminatory in case it offends against employment equality law which makes specific reference to advertisements.
2. Interviewing
Interviewers need to be careful not to ask questions that could be considered discriminatory. So questions concerning marital status, gender, age, race, membership of the travelling community, etc should be avoided.
Both parties at interview may make representations to each other which can be deemed to form part of the contract of employment.
You should take notes of what is said at interview to avoid the claim that misrepresentations were made by the school at interview.
3. Conditions precedent
Any letter of offer to the successful candidate should contain some important conditions precedent such as satisfactory Garda vetting, perhaps clean driving licence, medical fitness to do the job. These conditions will depend on the needs of your school and the particular job you are offering.
Medical fitness
There is no reason why a prospective employee should not be asked to undergo a medical prior to an offer being made.
Garda Vetting
Garda vetting should be carried out prior to the job offer to the successful candidate in accordance with circular 0063/2010. However this may not be completed prior to the need to make an appointment.
Accordingly, the offer of the position should be made conditional on the successful outcome of the vetting procedure.
Contract of Employment
The contract of employment itself should cover the following areas at a minimum:
Date of employment
Job description and duties
Location
Probationary period
Hours of work
Salary
Annual leave
Pension
Retirement
Illness
Maternity, paternal, adoptive and force majeure leave
Confidentiality
Grievance, disciplinary and bullying and harassment procedures and codes of conduct
Internet and email policy
Date protection
Notice periods re termination of employment
Pay on termination
Changes to terms of employment
Each contract should be drafted and adapted to the particular needs, requirements and circumstances of your school.