Something that concerns school Boards of Management and VECs is the question of their "duty of care".
How great is this duty of care?, to whom is the duty owed?, etc.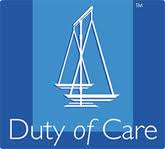 An interesting case in this connection is reported in the Irish Times yesterday involving a school boy who brought a High Court action against Westmeath VEC in its capacity as the body responsible for the management of Athlone Community College for an injury sustained on a school trip to Knock.
The school boy had sustained injuries to his finger when he tried to stop another student from cutting his hair with a Swiss arm knife allegedly purchased from stalls near the shrine.
Key findings by the High Court Judge O'Neill were
County Westmeath VEC were not negligent in the way it conducted and organised the trip
there was active supervision by 2 teachers on the coach as they returned to Athlone from the trip
suggestions that there should have been a teacher at the back of the bus were rejected.
Costs were awarded against the boy who had sued through his mother.