The appointment of staff in national primary schools in Ireland can be a problematic area for Boards of Management.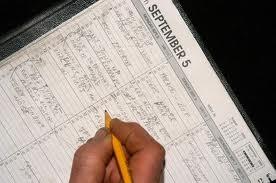 The consequences of making mistakes in the appointment of staff and appointment procedures generally can be costly.
There are four principal sources of guidance in this area which Boards of Management must take cognisance of when making appointments:
1)      Section 24 of the Education Act, provides:
A board shall appoint teachers and other staff, who are to be paid from monies provided by the Oireachtas, and may suspend or dismiss such teachers and staff, in accordance with procedures agreed from time to time between the Minister, the patron, recognised school management organisations and any recognised trade union and staff association representing teachers or other staff as appropriate.
2)      The Constitution of Boards and Rules of Procedure 2011 at Appendix D and E sets out the agreed procedures for appointments of teachers and special needs assistants.
3)      Circular letters issued by the Department of Education and Skills
4)      General employment and equality legislation
Preliminary-Check that You Have a Valid Post to fill
The first thing you need to check is whether you actually have a valid post to fill.
So you must consider:
Are all relevant panels clear?
Have you a person with a contract of indefinite duration on your staff who  may have an entitlement to the post?
Has the school's internal panel (if you have one) cleared?
Advertising a Teaching Post-11 Things that Must Be in Your Advertisement
All vacancies of 24 weeks or more shall be notified to all teaching staff of the school and shall be advertised on one of the websites as determined by the management bodies from time to time or in at least one national daily newspaper.
www.educationposts.ie is a popular and convenient site on which to advertise.
There are 11 things that must be in the advertisement and some which are optional.
The advertisement must state:
1)      the name, address, roll number and patronage of the school
2)      the number of teaching posts (including Principal)
3)      the nature of the vacancy (i.e. whether a teaching post or a Principalship)
4)      the status of the vacancy (i.e. whether permanent or fixed term (temporary), wholetime or part-time)
5)      the expected date of commencement of the post
6)      the address to which applications should be sent. This may be a postal or e-mail address
7)      the latest date and time for receipt of completed applications, which shall not be earlier than 14 days after the first date of publication of the advertisement
8)       whether a curriculum vitae or standard application form are required. (Applicants should not be required to submit both a curriculum vitae and an application form.)
9)      the nature of the duties which may initially be allocated to the post (e.g. learning support, resource teacher, etc.). It should be stated that duties included in the advertisement may be subject to change  to give the school flexibility in terms of future deployment of resources
10)  a list of documentary information required to support the application i.e., Evidence of qualifications; Teaching Council confirmation of registration; compliance with current Garda vetting and OHS requirements
11)  Any other required documentation e.g. certificate to teach Catholic religious education for schools under Catholic Patronage.
The advertisement may also state
Whether an internal panel is being set up from which future vacancies may be filled
Whether a stamped addressed envelope is necessary to provide for the return of documentation
That applicants should mark the envelope 'application'
Whether a minimum number of applications are required
Closing date for applications must not be earlier than 14 days after the publication of the advertisement.
You must keep a copy of the advertisement irrespective of whether it was online or offline.
The advertisement must not offend against equality or employment legislation so care in the wording of the ad is important to ensure both men and women will be given equal chance of obtaining the position.
The appointment of teachers must be made subject to the prior approval of the school's patron.
Additionally, Boards must employs suitably qualified and registered teachers and comply with the requirements of legislation generally such as employment and equality legislation, the requirements of Departmental circulars, the requirements of the Constitution of Boards and Rules of Procedure, and the Rules for National Schools.
In effect, this will mean that your offer of employment should be subject to and conditional upon:
Satisfactory Garda vetting
Confirmation of qualifications
Approval of the Minister for Education
Email Applications
If you choose to accept email applications the following procedures must be followed:
1)      A separate e-mail account should be set up for the application process
2)      Only members of the selection board should have access to this email account
3)      The closing date and time should be strictly adhered to
4)      If you have set a minimum number of applications must be received for the competition and this minimum number has been reached, the selection board should download and open the applications at its short listing meeting; if you have not set a minimum number, then you can proceed once the closing date has passed
5)      The applications should be assessed in the normal way
6)      Calls for interview and confirmation of attendance for interview may be sent by email
7)      Boards need to be very careful to maintain confidentiality as between candidates
8)      Boars may reply to unsuccessful candidates by email or by post; however this is not mandatory
9)      All email applications should be deleted after the selection process
10)  If you are going to use the same email address for future competitions, change the password log in details so that only the new selection board has access
11)  All personal data should be held in compliance with data protection legislation.
Selection Boards
For Teaching Post
Chairperson of Board of Management
The Principal teacher
1 independent assessor appointed by the Patron after consulting with the Chairperson of the Board of Management
For Principal Teacher Appointment
Chairperson of Board of Management
2 independent assessors appointed by the Patron after consulting with the Chairperson of the Board
For Special Needs Assistant
Chairperson
Principal
1 independent assessor appointed by Patron after consulting with the Chairperson
At least one member shall be a man and one a woman.
Conflict of Interest?
Boards need to be careful about conflicts of interest in relation to appointments.
Any person who 'stands in a material relationship' to a candidate must
Disclose the relationship
Take no part in any decision concerning the appointment.
The procedures for such potential conflicts are set out in the Constitution of Boards and Rules of Procedure at pages 43 and 44.
The Constitution of Boards and Rules of Procedure 2011
The Constitution of Boards and Rules of Procedure, 2011 should be perused carefully when making appointments as it is a requirement for Boards to adhere to the procedures set out.
Boards have a statutory obligation under the Education Acts to use its resources efficiently.
The Board's obligations in respect of its recruitment and appointment of staff can be discharged safely provided the appointment procedures set out in Appendix D and E are followed.
Nevertheless, issues and questions can arise from time to time which may cause confusion or require clarification for Chairpersons and Boards of Management.
There is a wide range of circulars to be considered in relation to issues such as contracts of indefinite duration, terms and conditions of employment, requirements to be registered with the Teaching Council, etc.
Questions which may arise from Boards include
Use of the 'internal panel' if there is one
Entitlement of unsuccessful candidates to 'feedback'
What type of contract to award-fixed term, specified purpose, permanent
Questions arising out of the Garda Vetting procedure
Seniority of two people appointed on the same day
Objective conditions determining a fixed term contract
Objective grounds justifying the renewal of a fixed term contract and not awarding a permanent contract.
When these types of questions arise you should consider obtaining professional advice.