A joint project undertaken by the Health and Safety Authority and Kilkenny Education Centre has led to the publication of "Guidelines on Managing Safety, Health and Welfare in Primary Schools".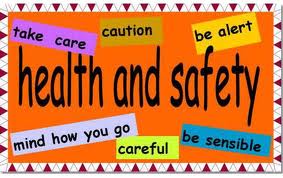 You can download the very useful booklet here.
Filed under Boards of Management, DES Guides, Primary

The Primary Grant Calendar for the 2013/14 school year can be downloaded here.
Primary Grant Calendar 2013/14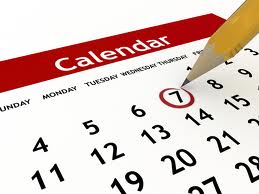 Filed under Boards of Management, Primary, School Finances, Schools

The decision of the Board of Management of St. Joseph's National School in Valleymount, Wicklow  to demote its principal and appoint a new one has been overturned by the High Court.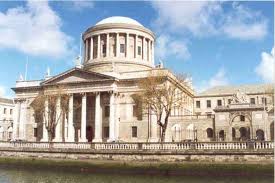 The Principal, Nora Kelly, who has 32 years' service as teacher and has been principal of St. Josephs since 2007, firstly appealed the decision to the Disciplinary Appeal Panel. The High Court adjudged this appeal to be "largely successful".
However the Board of Management rejected the recommendation of the Panel to recommence the disciplinary process, warn Ms Kelly as to her conduct, and request an apology for her behaviour.
The Board of Management had threatened to resign if the Disciplinary Appeal Panel did not support its decision.
However the High Court found that this was evidence that the Board was not going to give proper consideration to any adverse recommendation, and that it did not.
The High Court held that Ms Kelly's attitude to the Board had been "both chiding and truculent" and that she had "forgot her duty of respect" to the Board.
Nevertheless, the High Court found that the disciplinary process carried out by the Board did not accord with the dictates of fairness and rationality and also quashed the decision of the Board to appoint a new principal.
Filed under Boards of Management, Court Cases, Principals

Something that concerns school Boards of Management and VECs is the question of their "duty of care".
How great is this duty of care?, to whom is the duty owed?, etc.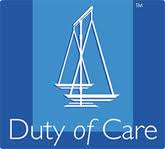 An interesting case in this connection is reported in the Irish Times yesterday involving a school boy who brought a High Court action against Westmeath VEC in its capacity as the body responsible for the management of Athlone Community College for an injury sustained on a school trip to Knock.
The school boy had sustained injuries to his finger when he tried to stop another student from cutting his hair with a Swiss arm knife allegedly purchased from stalls near the shrine.
Key findings by the High Court Judge O'Neill were
County Westmeath VEC were not negligent in the way it conducted and organised the trip
there was active supervision by 2 teachers on the coach as they returned to Athlone from the trip
suggestions that there should have been a teacher at the back of the bus were rejected.
Costs were awarded against the boy who had sued through his mother.
Filed under Boards of Management, Pupils, Schools

Montessori Teacher in Kildare awarded 32,500 euros by Employment Appeals Tribunal for Unfair Dismissal
Montessori school in Kildare-Board of Trustees runs the school-Principal asked RD to go on board-Principal went on administrative leave in 2010-Vice Principal took over Principal's class-Board asked Vice Principal for report on each child-Principal unhappy with this report-felt Vice Principal was trying to undermine her position-report questioned Principal's competence, professionalism, and commitment to school's method-Principal alleged report was defamatory and offensive-wrote to the Board with her views-gave a copy of the letter to the Vice Principal and asked her to reflect on her report-Principal invited to disciplinary hearing-purpose of meeting to discuss Principal's actions/behaviour towards Vice Principal-Principal had asked Board to remove Vice Principal from school-Board sought advice from HR consultant-at disciplinary hearing Principal clarified that she wanted Vice Principal removed from post of Vice Principal, not from teaching post in school-a performance improvement weekly plan was initiated for the Principal-Board decide that Principal's action in handing a copy of her letter to the Board to the Vice Principal and asking Vice Principal to step down to be serious misconduct-Board decided termination of the Principal's employment was justified-previous warnings on the Principal's file were not considered-Principal was offered a right to appeal-Principal did not appeal-Principal's case that she had suggested an independent facilitator to assist with the matter-gave the independent facilitator background information who contacted the Board-Principal suspended at this point for breach of data protection-Principal attended disciplinary hearing with her solicitor-felt her position was undermined by the Vice Principal's report while Principal was on administrative leave-Principal saw no point in questioning Vice Principal at disciplinary hearing-Principal dismissed on 3rd March, 2011-following legal advice Principal did not appeal-no faith in appeals process-Tribunal found that procedures used by the Board were unsatisfactory-it would have been helpful if principal availed of appeal's process-nevertheless Tribunal found that the Principal was unfairly dismissed and awarded 32,500 euros.
Date decision published: 18th June, 2013
Filed under Boards of Management, Schools, Teachers

Primary schools panels update, 28th June, 2013.
The DES have released the latest update in relation to the redeployment panels in the primary school sector.
You can access it here.
Next update is expected in late August, 2013.
The DES amended appendix C of circular 13/2013 on or around the 19th June, 2013.
Take a look at circular 13/2013 and the FAQ below.
You can learn more here.
The purpose of this Circular is to–
Advise unregistered people who are employed in teaching posts in recognised schools and who have sufficient qualifications to be registered with the Teaching Council to APPLY IMMEDIATELY to the Council, as the registration process can take several months,
Explain the employment consequences for qualified and unqualified people employed in teaching posts in recognised schools who are unregistered on or after 1 November 2013,
Explain the approach to be taken to posts occupied by unregistered people who are not qualified, and
Provide guidance to Boards of Management and Vocational Education Committees regarding appointments to Oireachtas funded teaching posts in recognised schools, having regard to the 1 November 2013 commencement date for Section 30.
Read/Download circular 25/2013 here. (issued 15th March, 2013)
See also: all teachers must be registered with teaching council by 30th November, 2013.