Running a school isn't easy with a myriad of potential problems facing school authorities, boards of management, VEC's on a regular basis.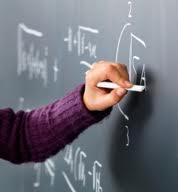 According to Allianz PLC, the 8 key problem areas which require particular attention from schools are as follows:
1. Employment law
There is a huge volume of employment and equality legislation which impacts on a school. In addition, schools must be aware of circular letters from the DES, statutory instruments containing Codes of Practice, and agreed procedures drawn up between management bodies and trades unions.
2. Health and Safety
The Safety, Health & Welfare at Work Act, 2005 places significant obligations on Boards of Management.
3. Emergency Procedures
The Fire Services Act 1981 and Licensing of Indoor Events act 2003 sets out the procedures to be adopted in schools in respect of fire safety.
4. Code of Conduct
The Education (Welfare) Act 2000 obliges the Board to draw up a code of behaviour for pupils.
This also covers the steps to be taken when a pupil's behaviour falls short of the standard, suspension, and expulsion.
5. School Admission Policy
The Equal Status Acts 2000-2004 places obligations on schools in relation to their admission policy and the prevention of discrimination.
However there are a couple of exemptions granted to schools in the legislation which permits discrimination on religious grounds to maintain the religious ethos of a school and to permit single sex schools.
6. Child Protection
Child protection guidelines set out in the "Children First" national child protection guidelines document as well as the Child Care Act 1991 are critically important for schools.
7. Cyberbullying/Internet Usage
Schools should have an internet usage policy which, ideally, should be agreed with the Parents Council.
8. Data Protection
Data protection legislation, the Data Protection Act 1988 and Data Protection Act 2003, places significant obligations on schools in respect of data kept.
This is not to be confused with the Freedom of Information Act which may indirectly impact on schools.
Schools should have a clearly documented data protection policy which will cover data in respect of pupils and staff.
In addition to the above other potentially nasty difficulties can be encountered such as
Claims for accidents
Alleged defamation by teachers or parents
Catastrophic incidents
Problems in relation to communication with parents, particularly where the parents' relationship has broken down
Administration of medicines.
In all of these areas of concern, what at first appeared to be a trivial matter can easily grow into something more seriously if not handled correctly.
For this reason you would be well advised to seek legal advice.
But first, let your insurer know.
Insurance and Legal Expenses
The Allianz Custodian School Protection Policy covers all legal costs incurred in the defence of a claim against the Board of Management as well as damages and costs awarded against the Board. (However, as with all insurance policies, check your policy for exclusions, qualifications and limits)
In addition, this policy allows the Board to pursue legal proceedings in certain instances.
In each case, your cover will only cover legal costs and expenses which are reasonably and properly incurred by your school with the express prior approval of the insurer. The claim must also have a reasonable prospect of success.
It is important to note that your school must ask for Allianz's permission before incurring legal expenses.
Allianz maintain a panel of solicitors for this purpose.
But you are not obliged to use one of these solicitors as you can choose your own in accordance with Article 7 of the European Communities (Non Life Insurance) (Legal Expenses) Regulations 1991.
Terry Gorry & Co. Solicitors would be happy to assist with any issues arising in your school.