The DES have published a new circular, 0037/2013, which deals with SNA arrangements for 2013/2014.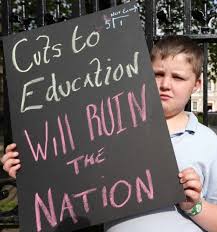 The purpose of this Circular is to notify managerial authorities, Chief Executive Officers of Education and Training Boards (ETBs) and SNAs of supplementary assignment arrangements for SNAs for the 2013/2014 school year. It should be noted that with the issue of this Circular the Department's notice of 19 June 2013 regarding SNA recruitment for the 2013/2014 school year is hereby withdrawn. Schools and ETBs can now commence or re-commence any recruitment process for SNAs for the 2013/2014 school year in line with the terms of this Circular.

Circulars or regulations governing the recruitment of SNAs are taken to be amended only to the extent outlined in this Circular. Accordingly, Employers should continue to follow existing procedures on recruitment of SNAs subject to the inclusion of the following measures to facilitate the operation of these supplementary assignment arrangements for SNAs. In the case of primary and special schools this is in accordance with Appendix E 2011 Constitution of Boards and Rules of Procedure.
Summary
Primary and special schools-continue to follow procedures in accordance with Appendix E of Constitution of Boards and Rules of Procedure 2011
Continue to process redundancy as normal-see circular 58/2006
From 1st May, 2013, an SNA with a minimum of one year's experience being made redundant will be deemed to be a member of SNA panel (Supplementary Assignment Panel for SNAs)
No entitlement to pay by virtue of being on the panel
Time spent on the panel will not be deemed "service" nor reckonable for any purpose including redundancy or pension
Does not apply where SNA remains with existing employer but loses hours
Employer to complete Special Needs Assistants Supplementary Assignment Form
Processing of redundancy payments for members of this panel to commence from 1st June, 2014
No redundancy payment will be made for an SNA who is appointed to a further SNA position on or before 1st June, 2014
If appointed to a further position and subsequently made redundant, service already accrued will be carried forward and reckonable for redundancy purposes
If an SNA resigns a post, he/she will not be entitled to claim redundancy
The SNA Supplementary Assignment Panel will termintate on 1st June, 2014
An SNA can opt out of the panel and trigger redundancy in line with 58/2006
An SNA who is a member of the panel may be employed as a substitute SNA while retaining membership of the panel
Employers are entitled to allocate up to and including .5 of an SNA post to existing staff without advertising-this is a matter for the employer
If an employer receives an application for a vacancy from an SNA who is due to be made redundant and who furnishes the employer with a certified copy of  a completed Special Needs Assistants Supplementary Assignment form, and provided the SNA is entitled to be on the Supplementary Assignment Panel, then the employer is obliged to offer its vacancy to that SNA, provided the SNA meets all essential qualifications
If more than one such SNA, an interview process is required
SNA seniority-see circular 59/2006. However, an SNA who is appointed from the panel will become the most junior SNA in his/her new employment
Any SNA who opts for a redundancy payment as outlined above and who is subsequently re-employed as an SNA by any school or ETB within 1 year of being made redundant must notify the Department of Education and Skills or the relevant Education and Training Board that s/he has received such a payment. In these circumstances, re-imbursement of the redundancy compensation payment will be required from that person
Special-Needs-Assistant-Appointment-Form-School-Year-2013-14
See also: employing an SNA (DES)
The DES have today (19th June, 2013) issued a statement in relation to the recruitment of special needs assistants for the school year 2013/14.
SNA Recruitment for 13/14 school year
In view of the contents of the Haddington Road Agreement as it relates to supplementary assignment arrangements for Special Needs Assistants (SNAs), no school or VEC should commence any recruitment process for SNAs for the 2013/2014 school year pending a further communication from the Department of Education and Skills.  This communication will issue in the near future.

Notice published 19 June 2013 on DES website.
To check SNA and Resource Teaching Hours for 2013/14 in Primary, Post Primary, and Special Schools, click here.
Circular 0013/2013 – Application for part-time Resource teaching posts 2013/14 school year – See more here including application for part time resource teaching posts for 2013/14 and frequently asked questions in relation to part time teaching posts to cover NCSE approved resource hours for 2013/2014.
Filed under Schools, Special Needs Assistants