The decision of the Board of Management of St. Joseph's National School in Valleymount, Wicklow  to demote its principal and appoint a new one has been overturned by the High Court.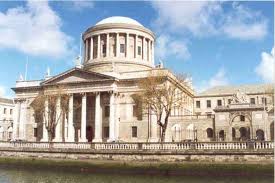 The Principal, Nora Kelly, who has 32 years' service as teacher and has been principal of St. Josephs since 2007, firstly appealed the decision to the Disciplinary Appeal Panel. The High Court adjudged this appeal to be "largely successful".
However the Board of Management rejected the recommendation of the Panel to recommence the disciplinary process, warn Ms Kelly as to her conduct, and request an apology for her behaviour.
The Board of Management had threatened to resign if the Disciplinary Appeal Panel did not support its decision.
However the High Court found that this was evidence that the Board was not going to give proper consideration to any adverse recommendation, and that it did not.
The High Court held that Ms Kelly's attitude to the Board had been "both chiding and truculent" and that she had "forgot her duty of respect" to the Board.
Nevertheless, the High Court found that the disciplinary process carried out by the Board did not accord with the dictates of fairness and rationality and also quashed the decision of the Board to appoint a new principal.