Something that concerns school Boards of Management and VECs is the question of their "duty of care".
How great is this duty of care?, to whom is the duty owed?, etc.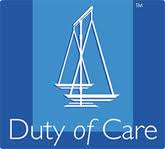 An interesting case in this connection is reported in the Irish Times yesterday involving a school boy who brought a High Court action against Westmeath VEC in its capacity as the body responsible for the management of Athlone Community College for an injury sustained on a school trip to Knock.
The school boy had sustained injuries to his finger when he tried to stop another student from cutting his hair with a Swiss arm knife allegedly purchased from stalls near the shrine.
Key findings by the High Court Judge O'Neill were
County Westmeath VEC were not negligent in the way it conducted and organised the trip
there was active supervision by 2 teachers on the coach as they returned to Athlone from the trip
suggestions that there should have been a teacher at the back of the bus were rejected.
Costs were awarded against the boy who had sued through his mother.
Filed under Boards of Management, Pupils, Schools

Montessori Teacher in Kildare awarded 32,500 euros by Employment Appeals Tribunal for Unfair Dismissal
Montessori school in Kildare-Board of Trustees runs the school-Principal asked RD to go on board-Principal went on administrative leave in 2010-Vice Principal took over Principal's class-Board asked Vice Principal for report on each child-Principal unhappy with this report-felt Vice Principal was trying to undermine her position-report questioned Principal's competence, professionalism, and commitment to school's method-Principal alleged report was defamatory and offensive-wrote to the Board with her views-gave a copy of the letter to the Vice Principal and asked her to reflect on her report-Principal invited to disciplinary hearing-purpose of meeting to discuss Principal's actions/behaviour towards Vice Principal-Principal had asked Board to remove Vice Principal from school-Board sought advice from HR consultant-at disciplinary hearing Principal clarified that she wanted Vice Principal removed from post of Vice Principal, not from teaching post in school-a performance improvement weekly plan was initiated for the Principal-Board decide that Principal's action in handing a copy of her letter to the Board to the Vice Principal and asking Vice Principal to step down to be serious misconduct-Board decided termination of the Principal's employment was justified-previous warnings on the Principal's file were not considered-Principal was offered a right to appeal-Principal did not appeal-Principal's case that she had suggested an independent facilitator to assist with the matter-gave the independent facilitator background information who contacted the Board-Principal suspended at this point for breach of data protection-Principal attended disciplinary hearing with her solicitor-felt her position was undermined by the Vice Principal's report while Principal was on administrative leave-Principal saw no point in questioning Vice Principal at disciplinary hearing-Principal dismissed on 3rd March, 2011-following legal advice Principal did not appeal-no faith in appeals process-Tribunal found that procedures used by the Board were unsatisfactory-it would have been helpful if principal availed of appeal's process-nevertheless Tribunal found that the Principal was unfairly dismissed and awarded 32,500 euros.
Date decision published: 18th June, 2013
Filed under Boards of Management, Schools, Teachers

The DES have today (19th June, 2013) issued a statement in relation to the recruitment of special needs assistants for the school year 2013/14.
SNA Recruitment for 13/14 school year
In view of the contents of the Haddington Road Agreement as it relates to supplementary assignment arrangements for Special Needs Assistants (SNAs), no school or VEC should commence any recruitment process for SNAs for the 2013/2014 school year pending a further communication from the Department of Education and Skills.  This communication will issue in the near future.

Notice published 19 June 2013 on DES website.
To check SNA and Resource Teaching Hours for 2013/14 in Primary, Post Primary, and Special Schools, click here.
Circular 0013/2013 – Application for part-time Resource teaching posts 2013/14 school year – See more here including application for part time resource teaching posts for 2013/14 and frequently asked questions in relation to part time teaching posts to cover NCSE approved resource hours for 2013/2014.
Filed under Schools, Special Needs Assistants

Filed under Primary, Principals, Schools, Teachers

The Minister for Education & Skills, Ruairí Quinn T.D., today (10th June, 2013) announced a further initiative to replace prefab units in schools with permanent accommodation.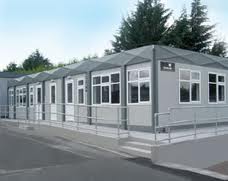 A total of €15 million has been allocated in 2013/14 to replace prefabs and provide permanent resource rooms and classrooms for some 2,650 students. Forty-six schools, with 115 prefab units, will be offered grants to provide the new facilities.
The Department's School Building Unit will be writing to approximately 46 schools in the coming days offering grant aid for replacement of each of the rented prefabs on their sites, subject to certain criteria (see below).
Criteria for selection for inclusion in the 2013/14 initiative
Prefabs must be rented for a minimum period and be required for the long term i.e. any major project for the school is unlikely to be completed in the short to medium term or, if it is, the construction of the new classrooms will not hinder the extension and will reduce the scope of works required.
The school site must be sufficiently large to accommodate construction of permanent build while continuing to use rented prefabs.
Permanent accommodation should be stand alone in the majority of cases, except where only one or two prefabs are being replaced. If schools choose to include a link corridor this and associated works to the existing buildings will be a matter for the school authority.
Funding must be drawn down within 15 months.
If the schools choose not to participate in this scheme the Department may move ahead with the purchase of the rented prefabs that are on the schools site.
The provision of this funding will result in any previous application for an extension being deemed to have been addressed and will be removed from the Department's list of outstanding projects.
Schools which do not qualify for this scheme
Schools currently on the 5 year Capital Programme
Schools currently in rented prefabs on rented sites which will not be eligible for this scheme.
Schools where their site would not accommodate the construction of new build while the rented prefabs remain on the site.
Schools who would wish to have work done to the existing building as part of any extension.
Complaint to the Equality Tribunal under Equal Status Acts 2000-2007-claim that father was discriminated against on the grounds of gender, marital status and family status-Community School failed to provide information he had sought with regard to his children's progress in school-4 children-separated-divorced-expressed concern over children's attendance and performance-Principal agreed to furnish copies of school reports and attendance records for last 3 years-did not receive reports-contacted NEWB also-all promised reports did not arrive-eventually received some-learned that school had visited former wife re attendance-no attempt to contact him-new Principal appointed-records received within fortnight of sending solicitor's letter-14 months after he originally sought them-did not receive all school reports-lodged equality complaint with equality tribunal.
Decision of Equality Officer
Sufficient evidence that father was less favourably treated by the Community School because of his status as a separated father-discriminated against on marital status ground contrary to the Equal Status Acts-respondent failed to rebut the allegation of discrimination-order that the respondents pay €5,000 for the hurt and upset caused-ordered that the school revise its existing guidelines for communication with parents-school to correspond with all parents in a  fair and equitable manner irrespective of marital status.
Decision date: 5th November, 2010
A Separated Father v A Community School
You might also be interested in family law problems for schools.
The DES has issued an update on teacher allocations and redeployment panels on 14th May, 2013.
The relevant circular is 13/2013 which set out the staffing arragnements for primary schools for the school year 2013/2013.
Supplementary panels will be circulated at a later stage and will be used to fill remaining permanent vacancies that are not required for the redeployment of surplus permanent/CID holding teachers.