Circulars from Department of Education and Skills
Filed under Circulars from Department of Education and Skills, Post Primary, VEC

The decision of the Board of Management of St. Joseph's National School in Valleymount, Wicklow  to demote its principal and appoint a new one has been overturned by the High Court.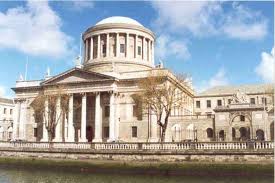 The Principal, Nora Kelly, who has 32 years' service as teacher and has been principal of St. Josephs since 2007, firstly appealed the decision to the Disciplinary Appeal Panel. The High Court adjudged this appeal to be "largely successful".
However the Board of Management rejected the recommendation of the Panel to recommence the disciplinary process, warn Ms Kelly as to her conduct, and request an apology for her behaviour.
The Board of Management had threatened to resign if the Disciplinary Appeal Panel did not support its decision.
However the High Court found that this was evidence that the Board was not going to give proper consideration to any adverse recommendation, and that it did not.
The High Court held that Ms Kelly's attitude to the Board had been "both chiding and truculent" and that she had "forgot her duty of respect" to the Board.
Nevertheless, the High Court found that the disciplinary process carried out by the Board did not accord with the dictates of fairness and rationality and also quashed the decision of the Board to appoint a new principal.
Filed under Boards of Management, Court Cases, Principals

The Home Tuition Scheme provides for tuition in the home for children who are unable to attend school due to a significant medical condition. The scheme is also available for children with special needs who are unable to attend school due to the non-availability of school placements. In addition children with autism of a pre-school age may avail of the scheme. DES, July, 2013
Circular 0006/2013, Home Tuition Scheme 2013/2014-special education component
Application form for home tuition scheme
See also: home tuition page of the Department of Education and Skills
Something that concerns school Boards of Management and VECs is the question of their "duty of care".
How great is this duty of care?, to whom is the duty owed?, etc.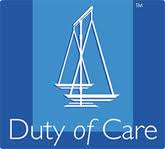 An interesting case in this connection is reported in the Irish Times yesterday involving a school boy who brought a High Court action against Westmeath VEC in its capacity as the body responsible for the management of Athlone Community College for an injury sustained on a school trip to Knock.
The school boy had sustained injuries to his finger when he tried to stop another student from cutting his hair with a Swiss arm knife allegedly purchased from stalls near the shrine.
Key findings by the High Court Judge O'Neill were
County Westmeath VEC were not negligent in the way it conducted and organised the trip
there was active supervision by 2 teachers on the coach as they returned to Athlone from the trip
suggestions that there should have been a teacher at the back of the bus were rejected.
Costs were awarded against the boy who had sued through his mother.
Filed under Boards of Management, Pupils, Schools

Montessori Teacher in Kildare awarded 32,500 euros by Employment Appeals Tribunal for Unfair Dismissal
Montessori school in Kildare-Board of Trustees runs the school-Principal asked RD to go on board-Principal went on administrative leave in 2010-Vice Principal took over Principal's class-Board asked Vice Principal for report on each child-Principal unhappy with this report-felt Vice Principal was trying to undermine her position-report questioned Principal's competence, professionalism, and commitment to school's method-Principal alleged report was defamatory and offensive-wrote to the Board with her views-gave a copy of the letter to the Vice Principal and asked her to reflect on her report-Principal invited to disciplinary hearing-purpose of meeting to discuss Principal's actions/behaviour towards Vice Principal-Principal had asked Board to remove Vice Principal from school-Board sought advice from HR consultant-at disciplinary hearing Principal clarified that she wanted Vice Principal removed from post of Vice Principal, not from teaching post in school-a performance improvement weekly plan was initiated for the Principal-Board decide that Principal's action in handing a copy of her letter to the Board to the Vice Principal and asking Vice Principal to step down to be serious misconduct-Board decided termination of the Principal's employment was justified-previous warnings on the Principal's file were not considered-Principal was offered a right to appeal-Principal did not appeal-Principal's case that she had suggested an independent facilitator to assist with the matter-gave the independent facilitator background information who contacted the Board-Principal suspended at this point for breach of data protection-Principal attended disciplinary hearing with her solicitor-felt her position was undermined by the Vice Principal's report while Principal was on administrative leave-Principal saw no point in questioning Vice Principal at disciplinary hearing-Principal dismissed on 3rd March, 2011-following legal advice Principal did not appeal-no faith in appeals process-Tribunal found that procedures used by the Board were unsatisfactory-it would have been helpful if principal availed of appeal's process-nevertheless Tribunal found that the Principal was unfairly dismissed and awarded 32,500 euros.
Date decision published: 18th June, 2013
Filed under Boards of Management, Schools, Teachers

The DES has issued a new circular dealing with payment of teachers in respect of substitution for the academic year 2012/13 in prisons.
Filed under Circulars from Department of Education and Skills, Primary

The DES have issued a new circular concerning parental leave entitlement changes for all eligible staff of  Institutes of Technology and DITs.
Read Circular 0038/2013 here.
Filed under Circulars from Department of Education and Skills, Leave

The DES have published a new circular, 0037/2013, which deals with SNA arrangements for 2013/2014.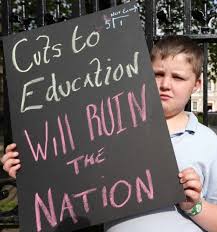 The purpose of this Circular is to notify managerial authorities, Chief Executive Officers of Education and Training Boards (ETBs) and SNAs of supplementary assignment arrangements for SNAs for the 2013/2014 school year. It should be noted that with the issue of this Circular the Department's notice of 19 June 2013 regarding SNA recruitment for the 2013/2014 school year is hereby withdrawn. Schools and ETBs can now commence or re-commence any recruitment process for SNAs for the 2013/2014 school year in line with the terms of this Circular.

Circulars or regulations governing the recruitment of SNAs are taken to be amended only to the extent outlined in this Circular. Accordingly, Employers should continue to follow existing procedures on recruitment of SNAs subject to the inclusion of the following measures to facilitate the operation of these supplementary assignment arrangements for SNAs. In the case of primary and special schools this is in accordance with Appendix E 2011 Constitution of Boards and Rules of Procedure.
Summary
Primary and special schools-continue to follow procedures in accordance with Appendix E of Constitution of Boards and Rules of Procedure 2011
Continue to process redundancy as normal-see circular 58/2006
From 1st May, 2013, an SNA with a minimum of one year's experience being made redundant will be deemed to be a member of SNA panel (Supplementary Assignment Panel for SNAs)
No entitlement to pay by virtue of being on the panel
Time spent on the panel will not be deemed "service" nor reckonable for any purpose including redundancy or pension
Does not apply where SNA remains with existing employer but loses hours
Employer to complete Special Needs Assistants Supplementary Assignment Form
Processing of redundancy payments for members of this panel to commence from 1st June, 2014
No redundancy payment will be made for an SNA who is appointed to a further SNA position on or before 1st June, 2014
If appointed to a further position and subsequently made redundant, service already accrued will be carried forward and reckonable for redundancy purposes
If an SNA resigns a post, he/she will not be entitled to claim redundancy
The SNA Supplementary Assignment Panel will termintate on 1st June, 2014
An SNA can opt out of the panel and trigger redundancy in line with 58/2006
An SNA who is a member of the panel may be employed as a substitute SNA while retaining membership of the panel
Employers are entitled to allocate up to and including .5 of an SNA post to existing staff without advertising-this is a matter for the employer
If an employer receives an application for a vacancy from an SNA who is due to be made redundant and who furnishes the employer with a certified copy of  a completed Special Needs Assistants Supplementary Assignment form, and provided the SNA is entitled to be on the Supplementary Assignment Panel, then the employer is obliged to offer its vacancy to that SNA, provided the SNA meets all essential qualifications
If more than one such SNA, an interview process is required
SNA seniority-see circular 59/2006. However, an SNA who is appointed from the panel will become the most junior SNA in his/her new employment
Any SNA who opts for a redundancy payment as outlined above and who is subsequently re-employed as an SNA by any school or ETB within 1 year of being made redundant must notify the Department of Education and Skills or the relevant Education and Training Board that s/he has received such a payment. In these circumstances, re-imbursement of the redundancy compensation payment will be required from that person
Special-Needs-Assistant-Appointment-Form-School-Year-2013-14
See also: employing an SNA (DES)
The Labour Court, on the 26th June 2012, recommended the setting up of a panel for special needs assistants.
The recommendation is as follows:
RECOMMENDATION :
It is noted that Special Needs Assistants (SNAs) are not encompassed by the employment security commitment contained in the Public Service Agreement 2010-2014. Consequently, they cannot claim the same right to redeployment available to other Public Servants.

There is, however, a sustainable case for affording SNAs a greater degree of security in employment than presently exists. The Court believes that the fairest and most practical way of achieving this objective is to put in place an arrangement whereby SNAs whose role is displaced by redundancy can be facilitated in filling similar alternative posts that may become available. The Court, therefore, recommends that the following arrangements be put in place: –

(1) Where an SNA's role becomes redundant they should be placed on a panel.

(2) Where a vacancy arises or where a new post is created it should first be offered to those on the panel in order of seniority, subject to suitability.

(3) Those on the panel should not have entitlement to remuneration beyond the existing arrangements and, subject to (4) and (5) below they should not become entitled to redundancy payments.
(4) As an alternative to being placed on the panel an SNA who is displaced could opt for a redundancy payment in line with the current arrangement.
(5) Likewise a SNA who remains on the panel for a full school year without being placed in employment should have the option of claiming a redundancy payment in line with the present arrangement.
(6) A SNA who accepts a redundancy payment under either (4) or (5) above shall have no further entitlement to placement from the panel.
(7) Where a SNA is placed in alternative employment under this arrangement they should carry forward their prior service.
It is worth noting that this is only a recommendation. (However, see circular 0037/2013)
The position of the DES appears to be that it will facilitate negotiations about an SNA panel between unions and boards of management bodies.
You can read the full Labour Court decision here.
Filed under Special Needs Assistants